Asking Price $29,000,000
Includes $6M in Wine Inventory at Cost or ~$12M at Retail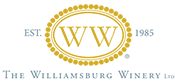 The Opportunity
Established in 1985 and never before offered for sale, The Williamsburg Winery Ltd. (TWW) represents a once in a multi-generational opportunity to acquire an iconic, well-established, internationally acclaimed hospitality business with strong brand recognition—and, in a prime location only minutes from historic Colonial Williamsburg, Virginia on the central East Coast (mid-Atlantic region) of the United States.
Well over 100,000 visitors annually are invited to "wine, dine, and stay" at the Williamsburg Winery, with an extensive list of offerings, including tours, tastings, retail shopping, informal and fine dining options, overnight accommodations, and large facilities for hosting special events—along with many welcoming areas for relaxation with friends while engaging in "the casual enjoyment of wine" in Williamsburg style.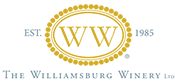 The Location & Relevant Market
Since its founding, TWW has grown to become a highly visible "destination winery" located in an accessible and increasingly popular wine region of the United States.  The unique and well-sited property is strategically located within the Virginia Beach-Norfolk-Newport News VA-NC MSA (Metropolitan Statistical Area) with about 1.8M in population, and only about 45 minutes away from the center of the Richmond MSA, with about 1.3M population. TWW is also only about 2 hours 40 minutes away from the White House—in the very heart of the Washington-Arlington-Alexandria DC-MD-VA-WV MSA, with about 6.3M in population.  On a slightly expanded geographical view, TWW is also within a one-day driving distance of New York City, Philadelphia, Baltimore, and Raleigh-Durham.  
This makes TWW (and the Williamsburg area) a very attractive and easy driving destination for nearly 30 million people—and the relevant MSAs are among those with the highest levels of wealth and disposable income in the United States, with many high-end consumers eager to engage in discretionary spending on personal luxuries and the finer things in life—like Williamsburg Wines!
Moreover, Colonial Williamsburg and the Greater Williamsburg region boasts well-known entertainment venues, recreational vacation resorts, shopping venues, and sites of historical significance that is unmatched in the United States—and attracts approximately 2 million visitors annually, not just from the U.S. but from all over the world.  This area is also served by 3 relatively proximate international airports: Newport News/Williamsburg, Richmond International, and Norfolk International—while Dulles International in the Washington area is only 3 hours distant, and brings many visitors as well.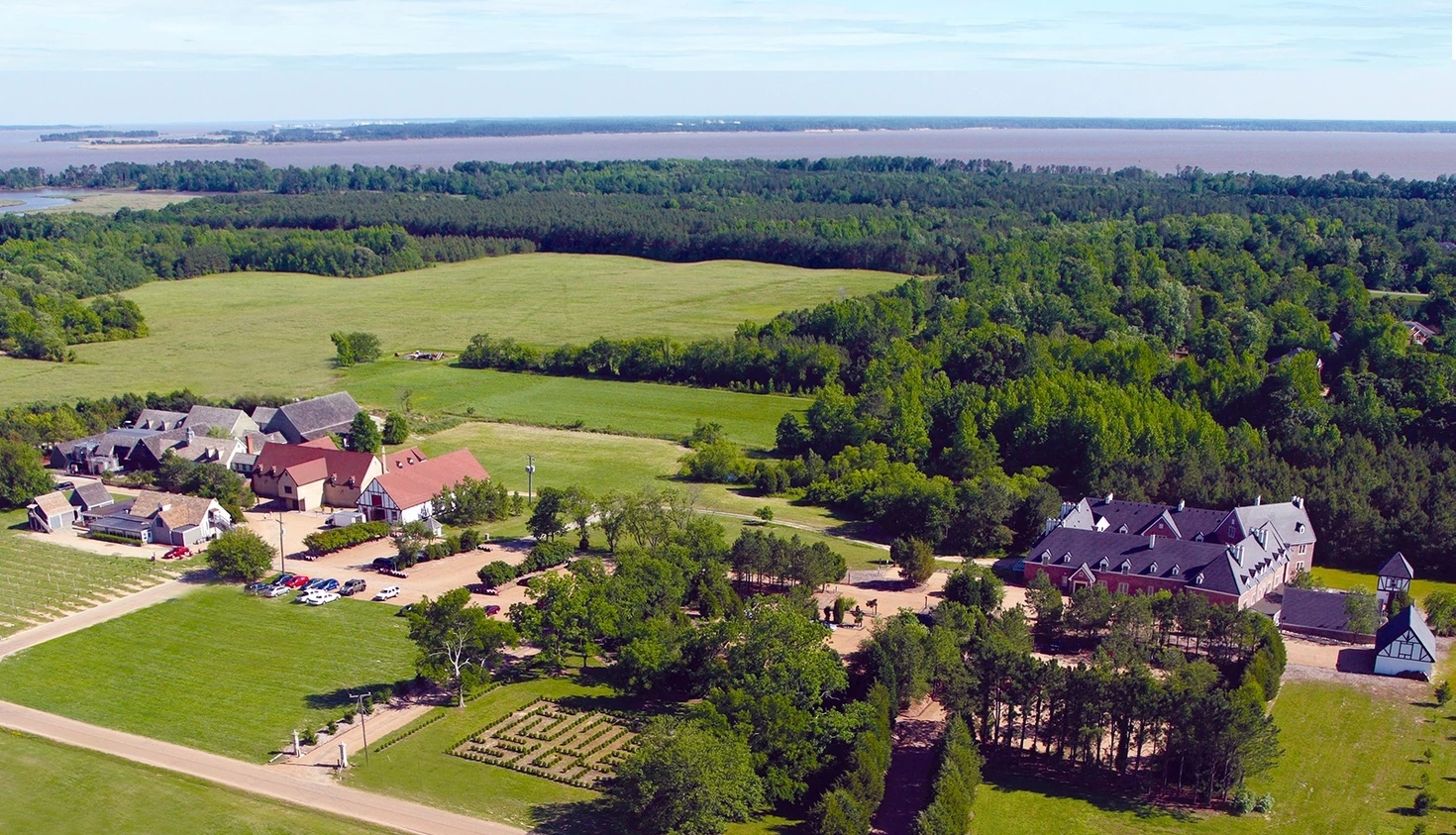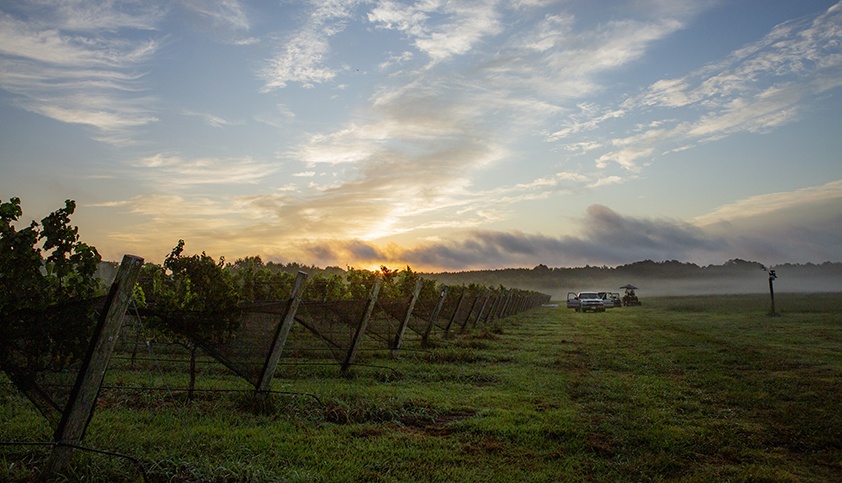 The Land and Its Conservation
Included in this offering are approximately 342 prime acres owned by TWW, along with approximately 74 acres under an irrevocable lease—for a total of 416 acres, and all just about 4 miles from the heart of Colonial Williamsburg.
Since its inception, TWW has been dedicated to agricultural processes that are both sustainable and economical as well as ensuring a positive impact on the local environment. To this end, the Winery has engaged in numerous environmentally responsible activities on its property and also teams with local conservation groups to ensure a healthy environment throughout the Williamsburg region.
And, to maintain the natural beauty of the land, TWW took the steps of placing 318 acres of the owned land in perpetual conservation by means of a deeded easement. Also, in recognition of its considerable efforts in sustainability, TWW has received an Environmental Sustainability Certification from the Commonwealth of Virginia.
Most notable among many sustainable and conservation oriented land-management practices, shortly after its founding, TWW dedicated 75 acres to the planting of trees in and around the ravines and on the edge of College Creek which feeds into the James River by Jamestown Island. Today, the trees are now mature and majestic 40 to 45 foot tall Loblolly Pines and have been commended by forestry specialists as being some of the best maintained stands of trees in the Commonwealth, and they are easily accessed and enjoyed by visitors to TWW via well-groomed walking trails.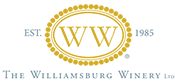 Major Structures and Facilities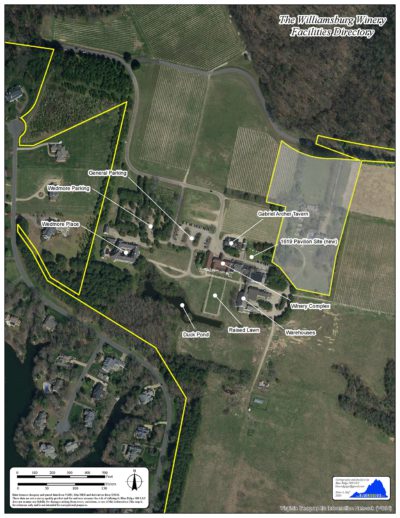 TWW has dedicated substantial effort toward the design and construction of its on-site facilities, with the dual objectives of creating a first-class winemaking facility and a one-of-a-kind destination that provides an enjoyable and educational experience for its more than 100, 000 annual visitors. The overall Winery Complex consists of the following facilities: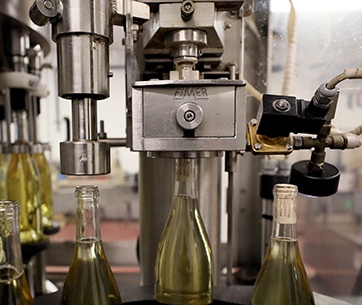 Winery production area of 17, 582 sq. ft. augmented by a Press Shed of 960 sq. ft.; 2 climate controlled  Warehouses of 6,624 sq. ft. and 5,064 sq. ft.; and a Viticulture Building of 1,152 sq. ft.
The Retail Wine Shop which includes five tasting rooms as well as the retail shop itself.  Susan Constant Hall was the original tasting facility and currently serves as the primary tasting room for guests seeking a traditional tasting experience.  The Reserve Cellar offers guests the opportunity to enjoy tastings of reserve and library vintages, providing a unique experience and intimate setting for small groups of 16 to 25 guests.  The Discovery and Godspeed Tasting Rooms are more intimate and designed to host small tour groups. The VIP Reserve Room was added in 2016 to accommodate an increased demand for premium wine tastings.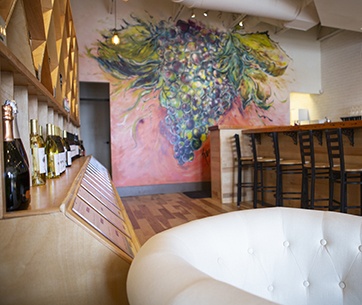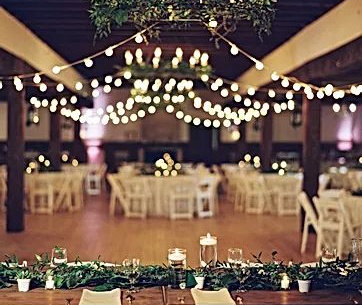 Wessex Hall serves as an ideal location for larger groups, with nearly 4,800 square feet that can accommodate more than 300 guests for a standing reception or 180 seated guests. 
Westbury Hall at 9,216 sq. ft. overall is the largest and most recent addition to these hospitality facilities with a barrel cellar tasting room and dining room (30 seated), a large main floor special events room (60 seated, or 100 standing) with a sweeping staircase leading to an upstairs lounge.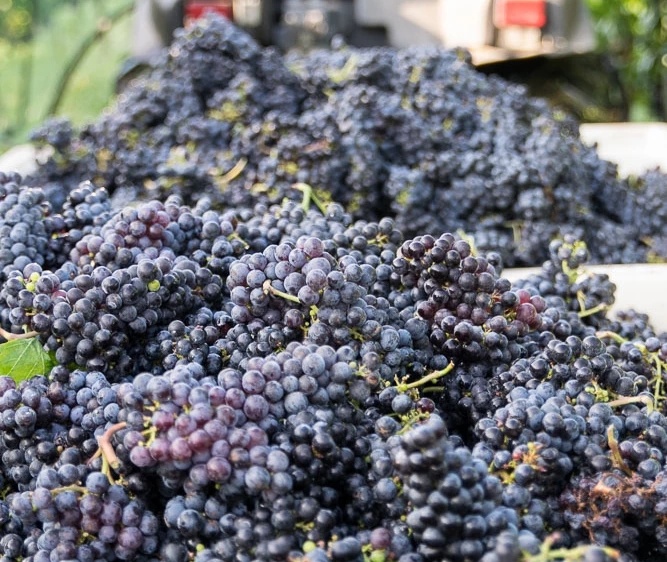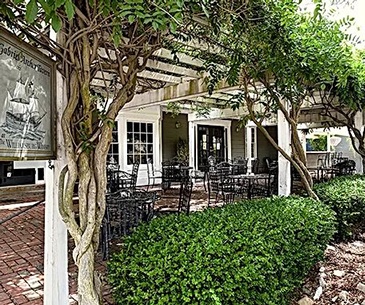 The Gabriel Archer Tavern, a stand-alone structure, is the Winery's casual dining restaurant, and offers a charming dining experience nestled among the vineyards.  Lunches are served daily and dinners on limited days, with seasonal menus and innovative daily specials.  The Tavern is also a scenic venue for private dinner parties and wedding receptions for groups of up to 72 guests.
The 1619 Pavilion, completed in 2019, is a 2,592 sq. ft. covered outdoor multi-level deck structure that provides customers with the capacity to enjoy tastings and wine with a pleasant view overlooking the vineyards and farm.  Importantly, it provides a facility designed to respond to growing demands for enjoyment of wine at the winery venue, in lieu of the traditional "taste, buy and leave" experience which can diminish both guest enjoyment and winery revenue.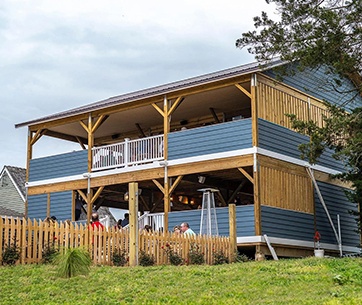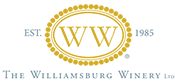 Wedmore Place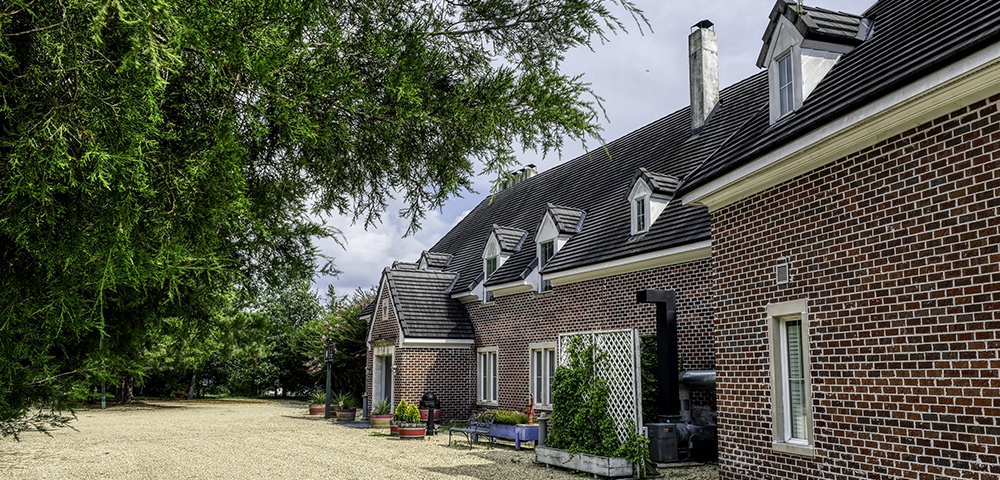 In 2005, an entirely new dimension was added to TWW's hospitality portfolio with the construction of Wedmore Place, a European style country hotel to provide for on-site overnight accommodations.  It boasts 31,500 finished square feet with 28 rooms and suites complemented by spacious common areas and naturally light-filled corridor hallways on each level.
Wedmore Place was conceptualized as a place of quiet surroundings, featuring art, history, and culture throughout the luxurious, boutique hotel.  The owner's personal research, attention to detail, and passion for recreating the feel of the English countryside is fully reflected in what management believes is their virtual "capstone"  achievement in elevating TWW to the position of Virginia's premier food, wine, and hospitality destination. 
Since opening in 2007, Wedmore Place has received numerous accolades and awards including (i) receiving the Trip Advisor Certificate of Excellence, recognizing the highest rated hotels in the Greater Williamsburg Area, and regularly maintaining a rating of over 4.5/5 stars; (ii) recommended by Condé Nast Johansens, an unequaled collection of luxury hotels, luxury spas, country house hotels, boutique hotels, inns, resorts, restaurants and meeting venues; (iii) has been accepted to Select Registry of Distinguished Inns of North America, a leading quality assurance organization to the lodging industry consisting of 400 select inns located throughout North America; (iv) the Golden Service Crown 2009 by Excelsior Business Club of Europe, becoming one of only 50 awards given by Excelsior to U.S. hotels based on the opinions of anonymous travelers who have experienced the hospitality and food at the hotels and restaurants on their list of recipients. 
Wedmore Place is comprised of 28 well-appointed rooms and suites that are individually designed to emulate the style and grace of a particular European province.  Careful detail was paid to each facet of the design, including the selection of colors, furnishings, wall hangings, and other décor.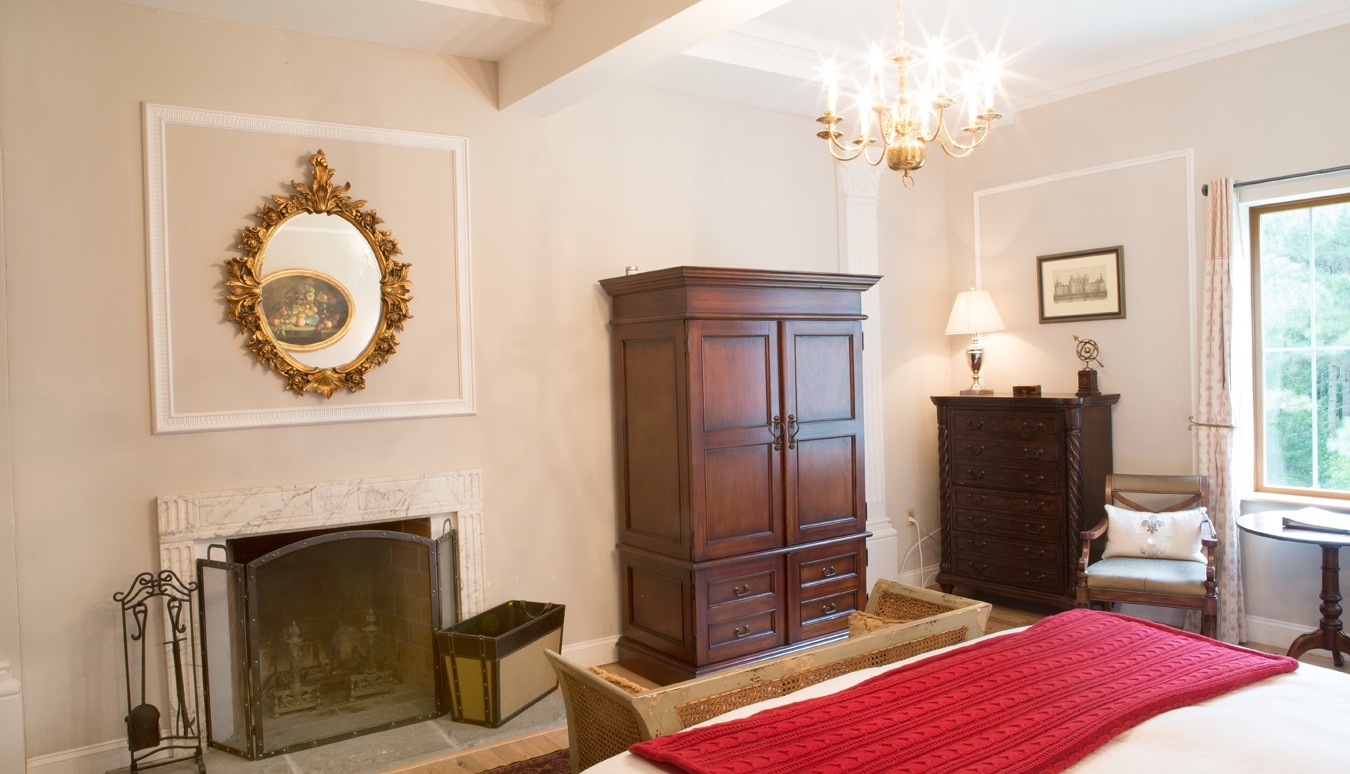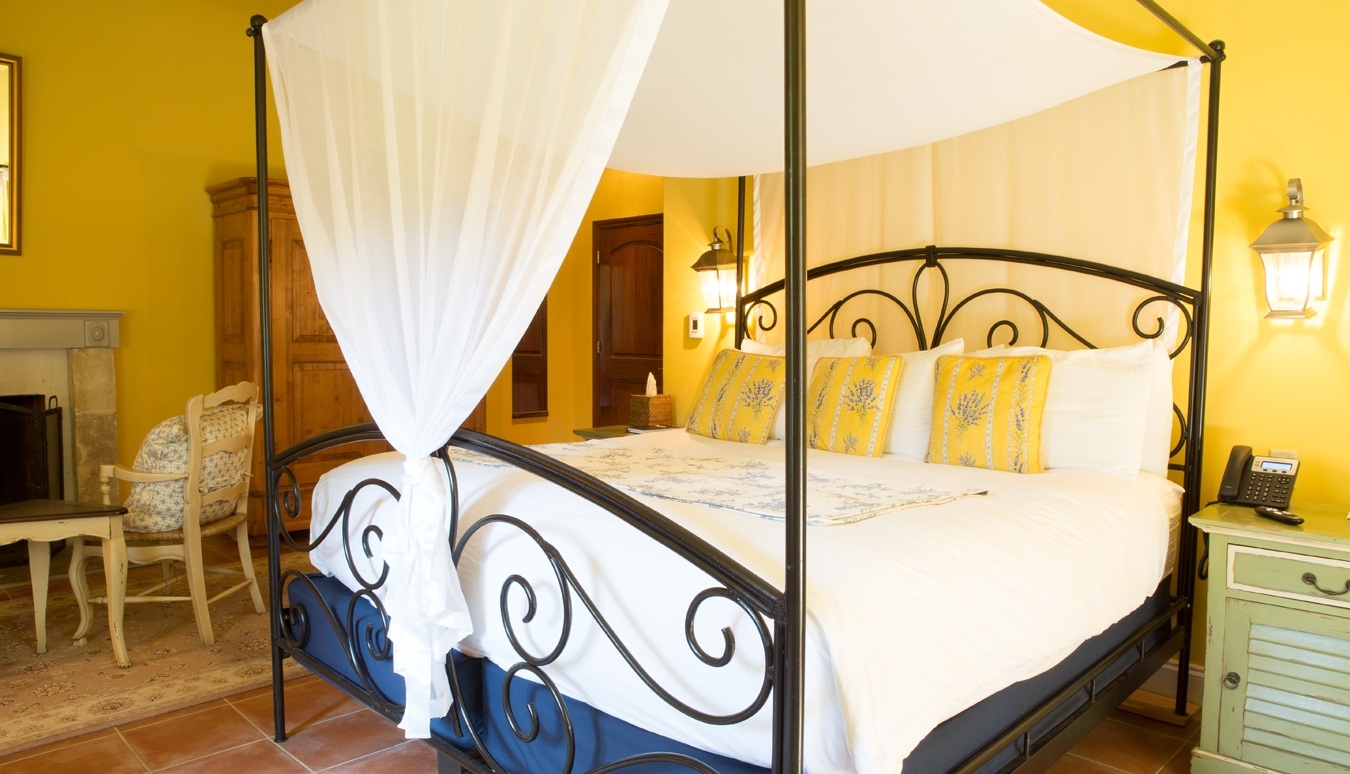 The rooms of the hotel are segmented into four categories: Tradition, Classic, Superior Rooms, and Suites.  Current room rates range from $165 to $395 per night depending upon the room category.  Suites range from $295 to $750 per night.   At these price points, the upscale accommodations of Wedmore Place represent a compelling value relative to other hotel properties that offer close proximity to Colonial Williamsburg.
The Café Provençal, located on the lower level of Wedmore Place, serves French-inspired dishes, featuring locally sourced ingredients; open for dinner Tuesday through Sunday. The Café Provençal has received highly favorable comments from guests as reflected on restaurant comment cards, OpenTable.com, and TripAdvisor.  Since 2014, the Café Provencal received the Restaurant Award from Wine Spectator annually, recognizing dining establishments with exceptional wine lists. 
Wedmore Place offers its guests access to a wealth of amenities, including professional and intimate meeting spaces, a charming library stocked with books and comfortable seating, a pool and terrace for enjoying the Virginia weather, fitness facility, European Continental Breakfast daily, and a complimentary tasting at the Williamsburg Winery.  Additionally, Wedmore offers enhanced services for an additional fee, such as massages, bike rentals and tickets to area attractions.
About The Founder of Williamsburg Winery

MR. PATRICK DUFFELER • WILLIAMSBURG WINERY FOUNDER & CHAIRMAN

Founded in 1985 by Patrick G. Duffeler, a Virginia wine industry guiding pioneer, thought leader, and seasoned executive with extensive international business and marketing experience—TWW grows, produces, and bottles a diverse portfolio of award-winning wines.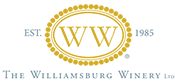 Overview of the TWW Business Enterprise
The TWW business enterprise structure was recently improved by the creation of 5 Business Groups, with each group under the direction of a Senior Manager as follows:
Group I:  Wine to Consumer:
The Wine to Consumer channel consists of:
Retail onsite at Tasting Rooms and Shop

Retail at Tasting Room, Wine Bar & Shop in Colonial Williamsburg

Retail at Wine Bar & Shop in Virginia Beach

Actively managed Wine Club sales with ~ 1,750 active members

On-line internet sales with direct shipping license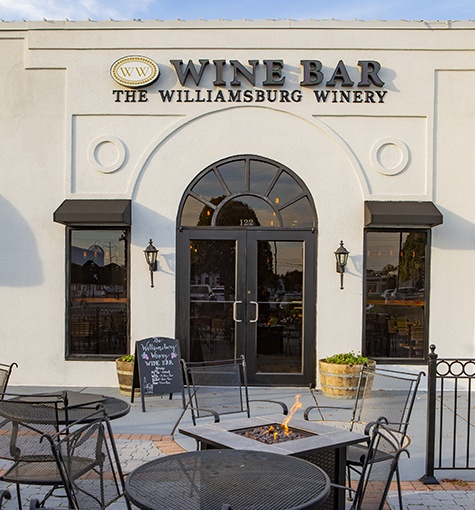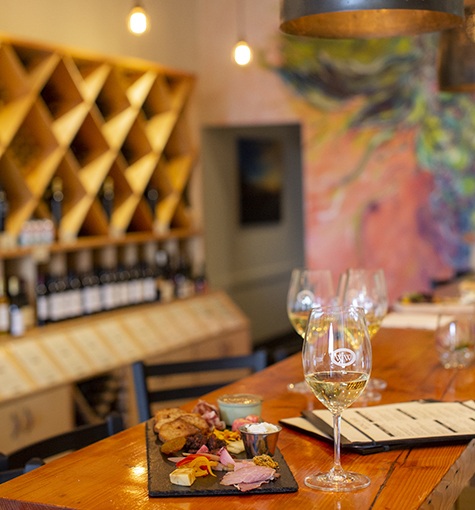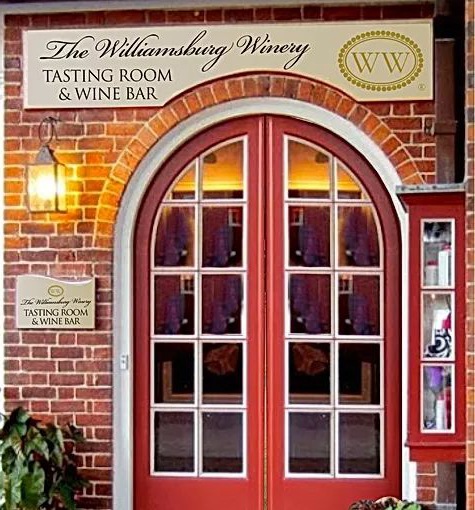 Group II:  Food & Wine, Hospitality and Special Events:
Wedmore Place:  The focal point of this portion of the enterprise, Wedmore Place is a 28 room upscale European inspired, boutique hotel with luxuriously appointed rooms and suites furnished with many fine antiques and artwork.  It also includes the Café Provencal for fine dining (seats 52), and is located a short distance from the winery.

Gabriel Archer Tavern:  A 4,000 square foot casual dining restaurant and wine bar with both indoor and outdoor seating areas, serving about 50,000 lunches annually with associated wine sales. (Seats 72) 

Special Events & Functions:  TWW facilities are engaged to host a wide variety of special events and functions throughout the year, primarily utilizing the large accommodative space in Wessex Hall and Westbury Hall and/or the new outdoor 1619 Pavilion, along with the raised lawn area overlooking the pond.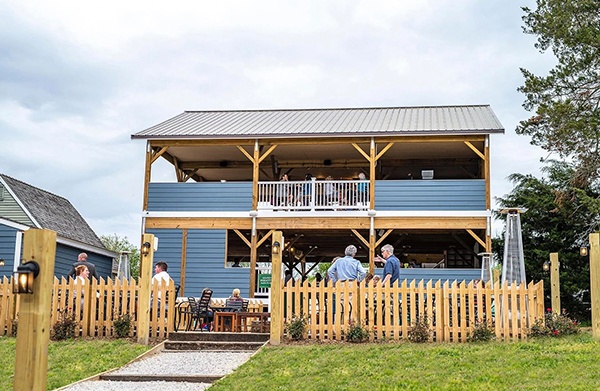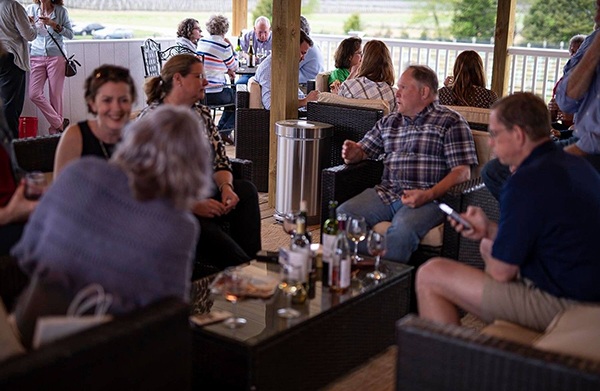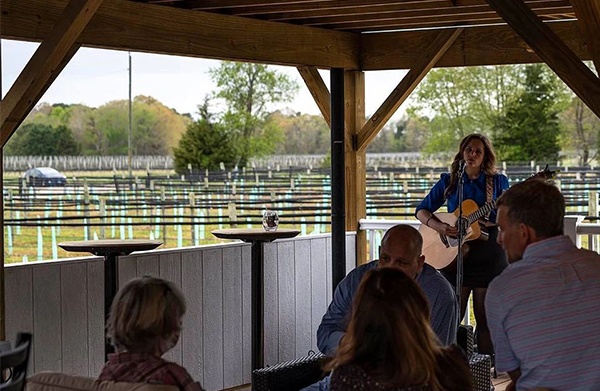 Group III:  Trade Sales to Wholesale Distributors
This channel represents the largest percentage contributor to overall wine sales, and consequently receives much attention from the management team.  Current focus on growth in this channel is being directed to premium restaurant penetration, and is showing good success.

TWW has wholesale distribution relationships with several distributors, chief among them being Republic National Distributing Co. (RNDC), Blue Ridge Beverage, Breakthru Beverage and Empire Distributors.
Group IV:  Finance & Administration, IT, HR, and General Management:
Unlike many estate wineries, TWW is led by a strong core team of   winemaking, marketing, hospitality, financial and business professionals with a long, proven track record in developing and marketing luxury items worldwide.  The management team has employed a conservative, controlled growth strategy with careful attention to market risks and to brand image—all with a view toward continually improving its already strong reputation for quality across all products and revenue centers.  

Of special note, there is an active Product Planning Committee that regularly focuses on TWW wine product along with selected imports utilizing the in-place import license.

There is also an existing senior level Marketing Committee which guides public relations generally, and manages the relationship with TWW's marketing firm, Consociate Media—all with a view toward driving reputational brand excellence, quality, and loyalty.
Group V:  Operations
This Group consists of all activities related to Viticulture, Winemaking, Bottling, Warehousing and Distribution along with Facilities & Ground Maintenance.

The Winery's award-winning wines are produced under the direction of a highly skilled and experienced Winemaker, Matthew Meyer, who developed his reputation and winemaking prowess at Heitz Cellars, a well-known vineyard in Napa Valley.  Matthew is also the Executive VP in charge of all Group V Operations. 

There are currently about 52 acres under vine at TWW with carefully and well-selected varietals intended to take greatest advantage of the terroir at the site.  The White Varietals are: Traminette, Vidal Blanc, Viognier, Albarino, Chardonnay and Petit Manseng; and the Red Varietals are: Cabernet Franc, Norton, Petit Verdot and Tannat.  Long term contracts are also in place with other quality vineyards in Virginia for additional tonnage and/or varietals as called for by product planning.

TWW is the largest winery in Virginia with the capacity to produce 50,000 to 60,000 cases annually.  Current production is at 40,000 cases.  

The wine portfolio has consistently garnered critical acclaim from leading industry publications such as Wine Spectator, Wine Enthusiast, and Decanter Magazine as well as numerous medals and accolades from leading industry participants such as the Beverage Tasting Institute, Challenge International du Vin, and the Virginia Governor's Cup.  Recently, several TWW wines received 90 points or higher from Robert Parker and the Wine Advocate.  And, over the last 10 years, 38 Williamsburg Wine vintages have received 90 to 94 point ratings,  74 Gold or Double Gold Medals, 176 Silver Medals, and 118 Bronze Medals via various wine rating organizations and in tasting competitions.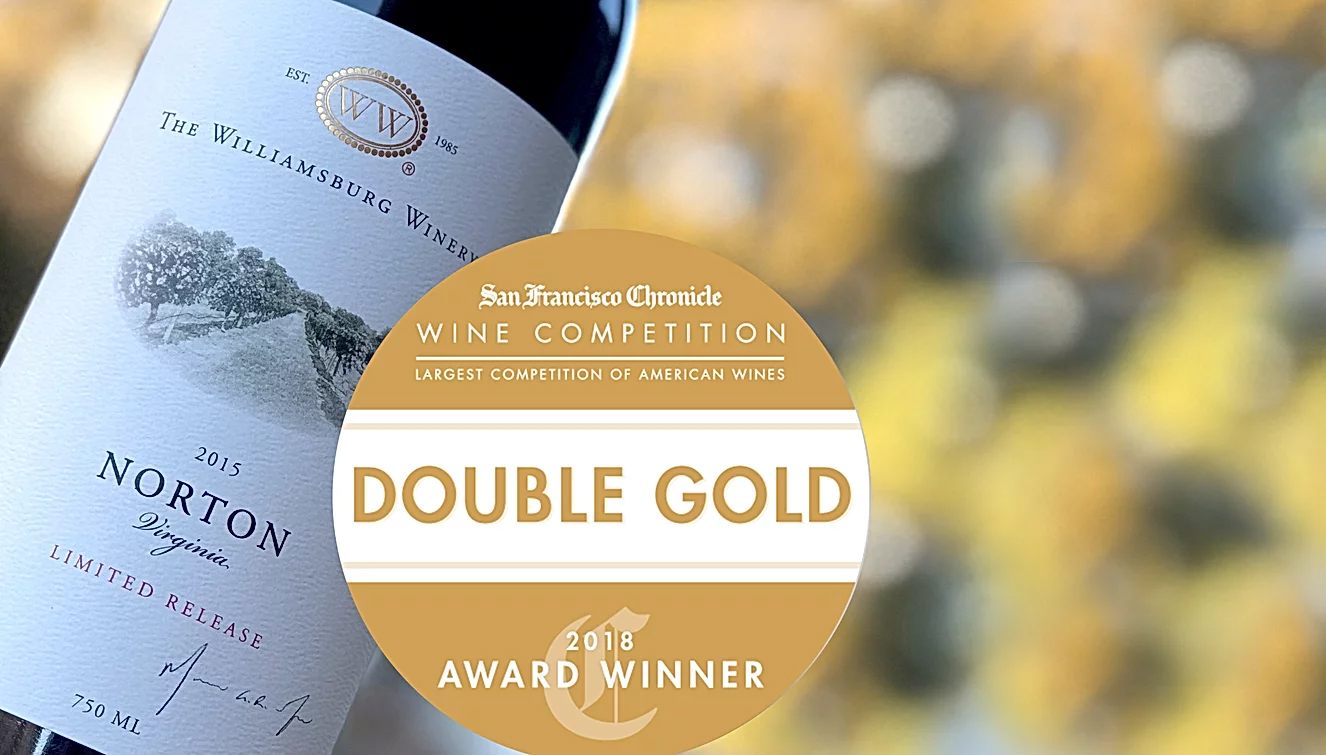 Unique, Valuable, and Superior Attributes of TWW
East Coast/Mid-Atlantic location within 1 day drive for 30M people
Relevant MSAs have among highest wealth and discretionary spending
Close proximity to Colonial Williamsburg and its annual 2M visitors
Substantial owned acreage (342 AC), and 74 AC with irrevocable lease
Extensive vineyards, desirable varietals, & excellent winery facilities
Superior, award-winning wine portfolio & associated PR benefits
World-class Winemaker and well-trained wine-making team
Extensive equipment inventory for vineyard operations & wine-making
Hospitality facilities well matched to the site & to the business mission
Strong, professional management team with high business acumen
Consistently profitable financial performance
Continuously updated strategic plans for innovative, profitable growth
Strong growth potential in margins and operating cash flow from:

well positioned for continued uptrend in premium wine demand
existing capabilities to increase production to ~ 60,000 cases
increased sales to growing wine club now at ~ 1,750 members
increased sales at expanded tasting room and wine shop facilities
new capabilities & focus on accommodating larger parties/events
dynamic pricing strategies at Wedmore to increase occupancy

Virginia Peninsula AVA applied for by TWW and approval is expected
Valuable trademarks, customer data base, mailing list, and website
Iconic, trusted, & valuable "Williamsburg Winery" brand and reputation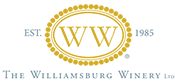 Summary
The Williamsburg Winery offering truly represents a unique, exciting and premier level opportunity to acquire a strongly branded, well-known, and fully integrated hospitality business with world-class wine production at its core—and all in a vibrant, dynamic, and world-famous destination location providing superior business advantages well into the future.  It just awaits your vision, your energy, and your commitment to continued growth and excellence!
Further information and Offering Memorandum is available upon the execution of a Non-Disclosure Agreement, and provision of verifiable Proof/Source of Funds letter directly from a recognized financial institution.
Price Available upon Request
Contact us for detailed information on TWW & to explore other Worldclass Wineries